Commercial Property Leasing & Sales
LEASING
Securing the right space for your company or finding the right tenant for your building can be an imposing and time consuming task. Our goal as your leasing agent is to match your company with exactly the right building or exactly the right tenant, while minimizing the time your key decision makers have to devote to the process. There is a space out there that meets your needs or a tenant that is desirable for your building. Thanks to our market knowledge, we will evaluate your needs and find that space or tenant. This is accomplished through email marketing, general broker mailings, signage and property web pages as well as a specific marketing strategy developed for your situation. Revel & Underwood believes in creating winning situations for the property owners and tenants. We handle the details so you can concentrate on your business.
INVESTMENT SALES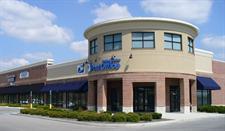 Our relationship with you begins by developing an in-depth knowledge of your real estate needs and objectives. If you are thinking of selling, we will do a complete investment analysis and Proforma and together determine a marketable price for your property. We will then develop a specific marketing strategy for your asset. Your property would be promoted through the Company's website, numerous proprietary multiple listing services and the vast resources of Revel & Underwood.
If you are a buyer, we can also do an investment analysis, Proforma (as well as a feasibility study in specialty areas such as self storage) and can access our database and the Internet to find just the right property for you. If you are interested in more information please contact Rob Schick or Jim Austin.
Our brokers oversee the entire transaction process on your behalf, helping to ensure that all details are planned and managed in a professional and timely manner.